Back to Newsletters
August 2017 Newsletter



pdf







August 2017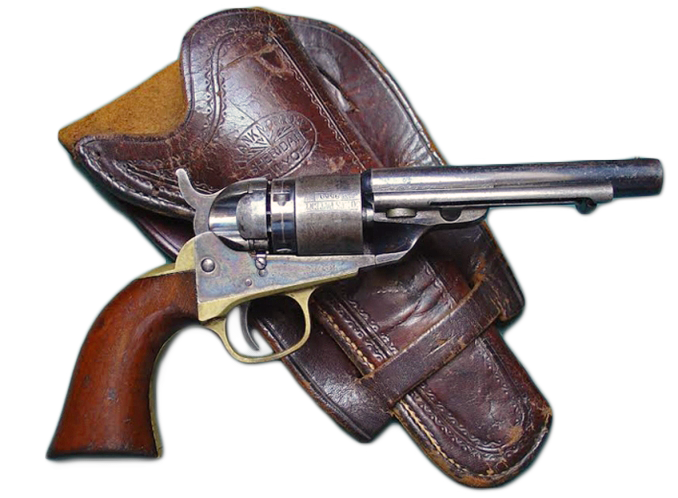 Indiana killer linked by holster DNA after staged suicide
On March 4, 2017, Indiana man David Weedman was found dead in his home. The apparent self-inflicted gunshot death was ruled a
homicide
. However, tampering presented "an incredible challenge to discover any forensic evidence," said Perry County Chief Deputy Prosecutor Douglas Goerss.
The Indiana State Police crime lab forwarded their mixture DNA data to Cybergenetics. TrueAllele® computing connected DNA from a holster to defendant Randal Coalter. On August 10, Cybergenetics TrueAllele Analyst Jennifer Hornyak testified about the computer's match statistics. The Tell City jury
convicted
Coalter of murder.
"
Only through the use of Cybergenetics TrueAllele Casework was the State of Indiana able to convincingly show the jury that the defendant had in fact left behind his DNA on the holster that contained the murder weapon," CDP
Goerss wrote Dr. Perlin
. "You and your staff, particularly Ms. Hornyak, have been wonderful and easy to work with. Cybergenetics has a breadth of knowledge on probabilistic genotyping and DNA interpretation which is truly impressive. It was a pleasure to work with all of you on the
admissibility
hearing and the trial."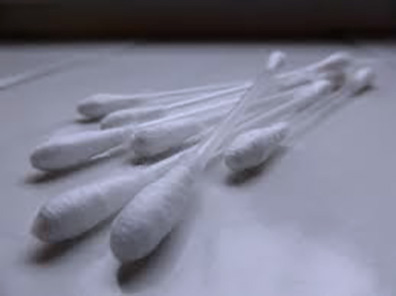 TrueAllele gets DNA results
from inconclusive Pennsylvania
In a recent
sexual assault
case, the Allegheny County Medical Examiner's Office developed informative DNA data from the evidence. Using limited DNA mixture interpretation methods, the lab said that "no conclusion can be made" due to "insufficient data" on some items, and "the complexity of the data" on others. They did not report DNA match statistics.
On the same DNA mixture data,
Cybergenetics
TrueAllele computing found informative match statistics. The computer connected an intimate swab to d
efendant Christian Henderson
at the septillion level. TrueAllele also matched the victim's fingernails to
Henderson with a statistic in the
quadrillions.
The TrueAllele results helped Assistant District Attorney Matthew Robinowitz secure a guilty plea on August 28.
Henderson pleaded guilty to simple assault and terroristic threats. He received one year of probation, and was ordered to complete an anger management class.
Cybergenetics works for innocence on Bloodsworth Grant
Boise State University Professor Greg Hampikian was
awarded
a $
629,851
federal Bloodsworth Grant for post-conviction DNA testing. As Director of the Idaho Innocence Project, Dr. Hampikian assists innocence groups across the United States. Cybergenetics is a subrecipient of the grant, and is reanalyzing data in innocence cases using TrueAllele technology.
None of the federal money will be used in Idaho, since the Idaho Attorney General will not certify that Idaho collects and preserves biological evidence in a reasonable manner for cases of murder and forcible rape. Hampikian said he plans to use the grant to work on cases with similar innocence organizations in Montana, Georgia, Illinois and possibly other states where certification has been obtained.

Justice Through Science holds CLE conference
in Pittsburgh on DNA evidence
On Friday, November 3, the Justice Through Science public charity will offer a CLE
conference
on "Bringing Modern DNA Evidence into the Courtroom." The nonprofit's mission is bringing better science into criminal justice through forensic education and public service.
This full-day CLE teaches how modernizing forensic science improves criminal justice. Nationally recognized lawyers, judges and scientists share their successes in bringing effective science into the courtroom. Through the Allegheny County courts, the program will offer 4 substantive CLE credits plus 2 ethics hours, and include a mock trial with DNA evidence.
The lunchtime keynote speaker is DNA
exoneree
Roosevelt Glenn, who will talk about his 17 years in prison for a crime he did not commit. Professor Frances Watson, who successfully fought for his exoneration, will be honored for her work on wrongful convictions. See the conference
webpage
for registration information.

Cybergenetics speaks at conferences for police and scientists
On August 15, TrueAllele Analyst Beatriz Pujols
spoke
about a touch DNA mixture case at the Mid-Atlantic Cold Case Homicide Investigator's Association (MACCHIA) Conference in Annapolis, MD. The abstract and slides from her police investigator talk "Sitting on the fence: 'Inconclusive' is not a dead end" are available.
On September 7, Chief Scientist Dr. Mark Perlin will
talk
about "
Forensic match information: exact calculation and applications
"
at the International Conference on Forensic Inference and Statistics (ICFIS) in Minneapolis, MN. His focus will be on calculating and reporting error in DNA match statistics, and communicating these results in court.
Student workshops on TrueAllele interpretation
Cybergenetics presents free educational workshops and talks at universities around the country. Last year, forensic students at Madonna University in Livonia, Michigan learned about the science and software of TrueAllele interpretation of complex DNA evidence. This year, the Forensic and Investigative Science Club at West Virginia University will be hearing from Cybergenetics President Dr. Ria David.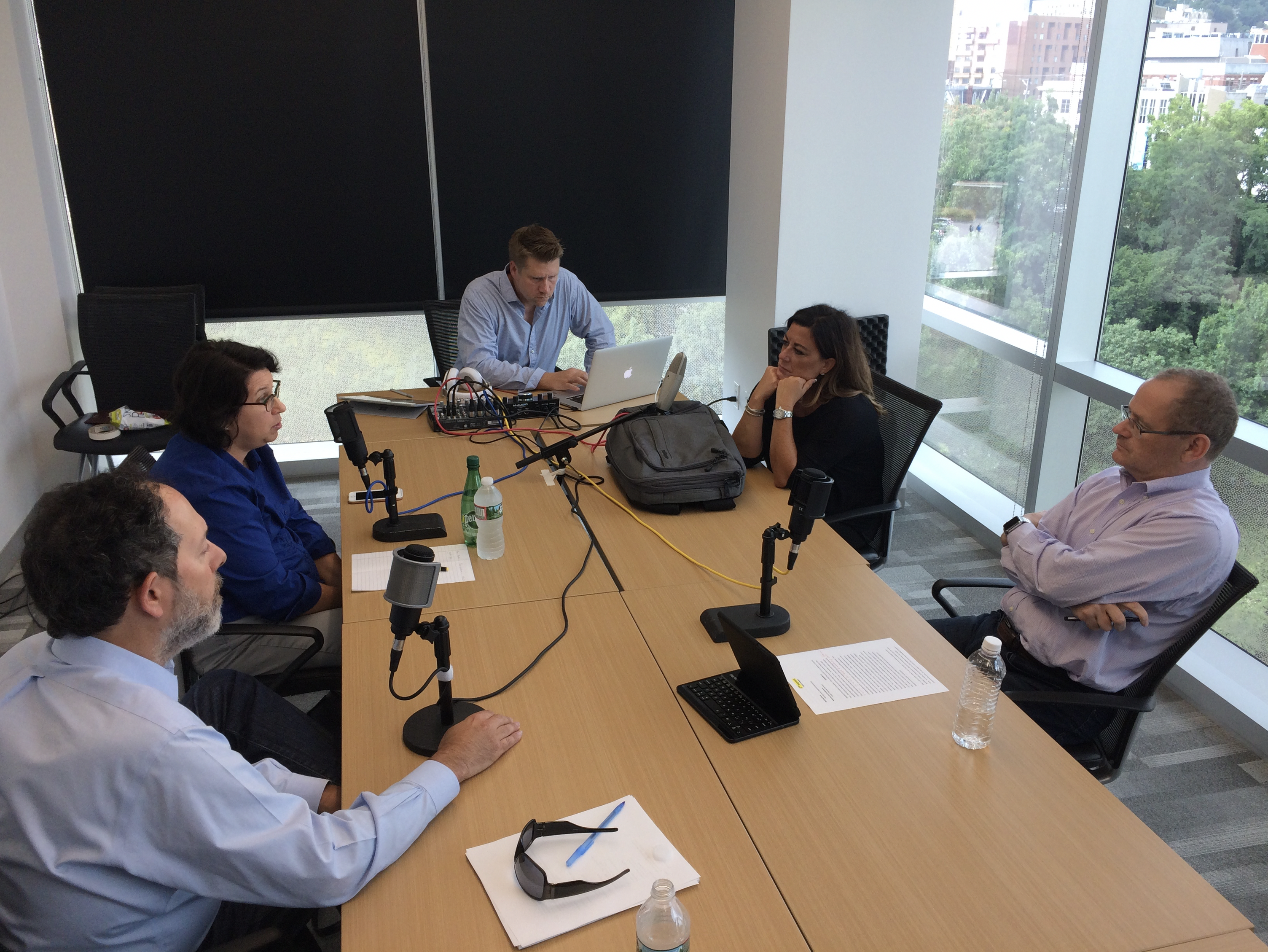 Pittsburgh Innovation podcast interviews Cybergenetics
On August 24, Carnegie Mellon University's Innovation Unleashed
podcast
interviewed Drs. Mark Perlin and Ria David. Host Dr. Alan Russell, the Director of CMU's Disruptive Health Technology Institute, asked them about the development of the Pittsburgh-based TrueAllele technology, and how it impacts criminal justice.
The two guests described how Cybergenetics adapted their 20th century genetic analysis software for 21st century forensic identification. They also discussed how advanced computing disrupts criminal justice complacency, and threatens vested government interests.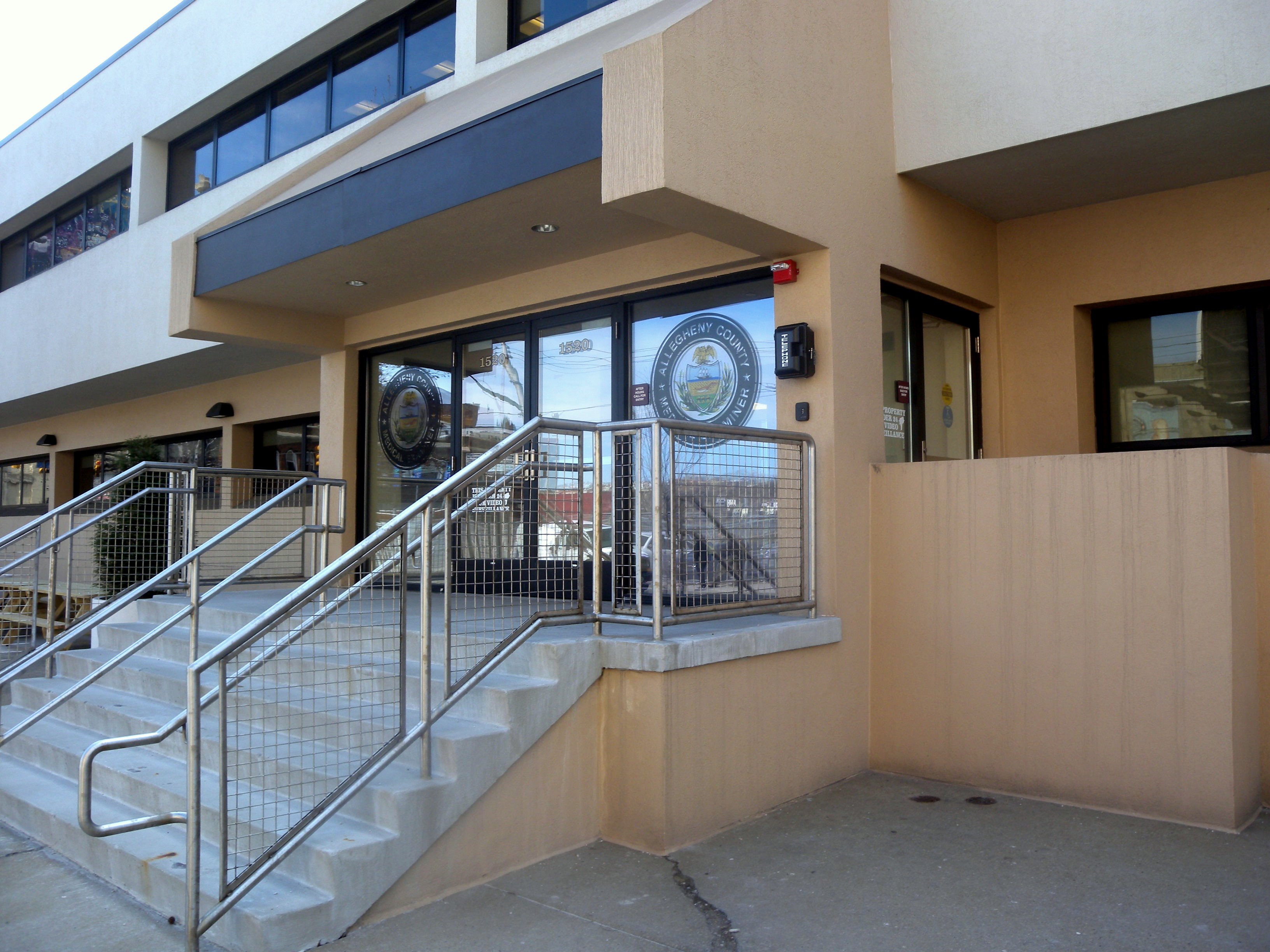 Cybergenetics responds to inaccurate Allegheny County crime lab statements
Ten years ago, the Allegheny County crime laboratory purchased Pittsburgh-based Cybergenetics TrueAllele technology. TrueAllele computing gets more accurate answers from complex DNA evidence.
Last August, a Pittsburgh newspaper interviewed county crime lab director Robert Huston. They asked him why he hadn't deployed the lab's TrueAllele technology. Mr. Huston gave a "variety of reasons."
In June, Cybergenetics wrote Mr. Huston. The
letter
showed his statements were untrue. It explained how his "reasons" applied to his own lab's DNA failure. Huston did not respond to the letter, nor did he correct his public misstatements.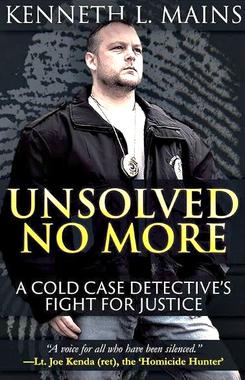 New book on cold case investigations,
In Unsolved No More: A Cold Case Detective's Fight for Justice, Detective Kenneth Mains of Lycoming County, PA
writes
about six investigations. In one case, Detective Mains had DNA analyzed from the murder of a local 12-year-old girl. The Pennsylvania State Police sent the waistband DNA mixture data to Cybergenetics. TrueAllele computing found informative results.
A definite DNA match statistic requires a reference sample. But Main's primary suspect, Mr. Kim Lee Hubbard, refused to provide a DNA reference sample. "Despite Mains' book,"
reported
Seth Nolan of the Williamsport Sun-Gazette, "Hubbard continues to assert his innocence." Investigator Mains' quest for justice continues.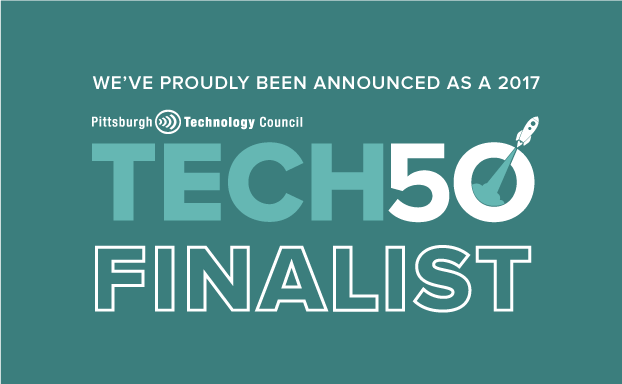 Cybergenetics selected as a Pittsburgh Tech 50 Awards Finalist
The Pittsburgh Technology Council
selected
Cybergenetics as a Tech 50 Awards Finalist in the Solution Provider of the Year: Innovative Technology category. These annual awards "recognize Southwestern Pennsylvania's most successful, innovative, and thought-leading technology companies." Winners of the 21st Tech 50 Awards will be announced on October 12, 2017 at the Wyndham Grand Pittsburgh.
"Cybergenetics is honored to be considered for this award," said Chief Scientist Dr. Mark Perlin. "Our innovative TrueAllele technology helps find the guilty and free the innocent." He added, "Modern artificial intelligence can exceed human limitations, mining DNA evidence for the statistical truth needed in criminal justice."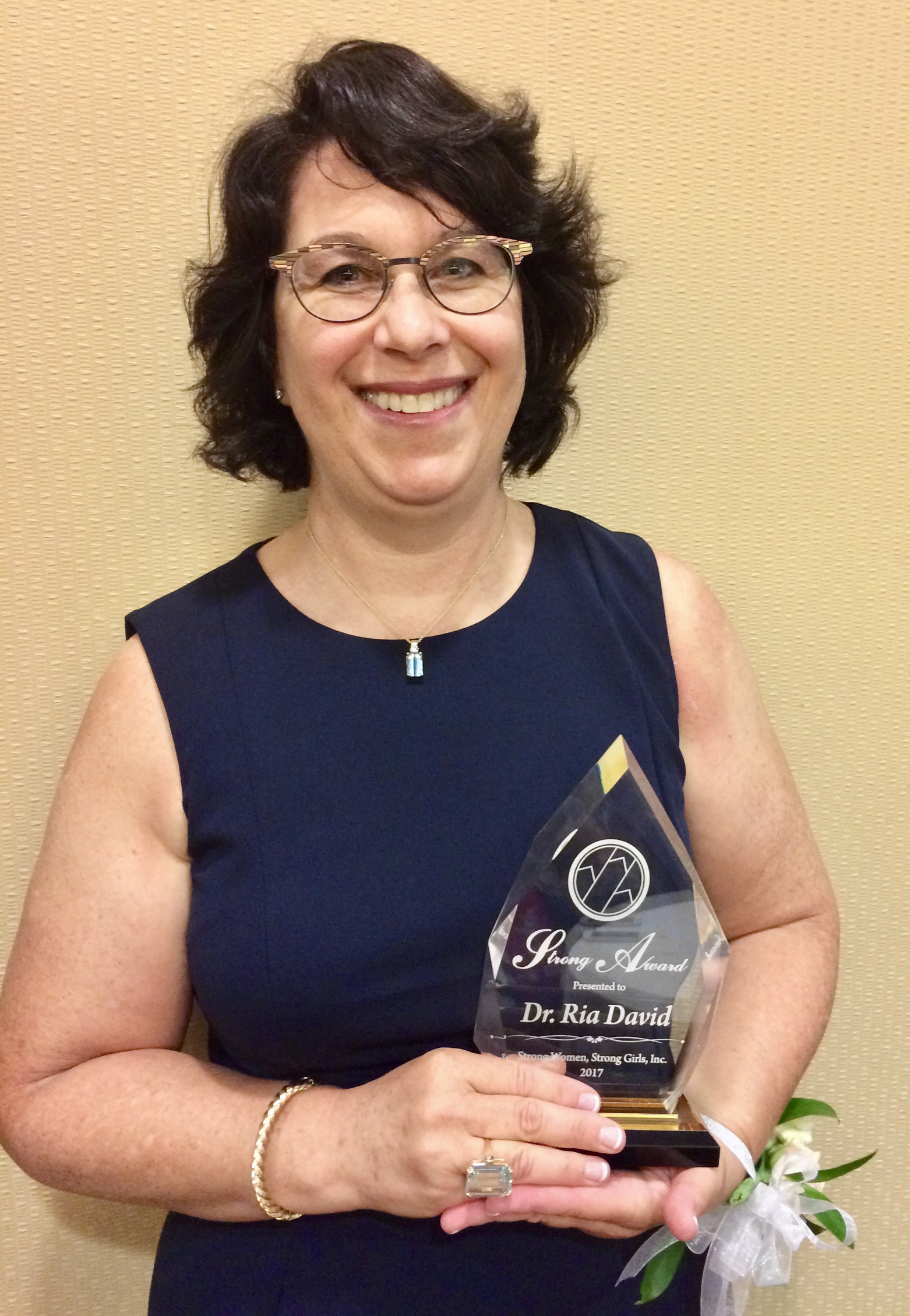 Cybergenetics President David accepts STRONG Award
On August 18, Dr. Ria David and other awardees were
recognized
by Strong Women, Strong Girls. They were celebrated for their "

commitment to empowering women and girls throughout the greater Pittsburgh region

." In her acceptance speech, President David of Cybergenetics spoke about pushing forward despite naysayers.
"My whole professional life has been saying 'yes, you can,' because science and justice will win out in the end," said Dr. David. "When entrenched bureaucracy says 'no,' we stand up and say 'yes, we can,' because justice is more important."
Cybergenetics scientist Perlin receives Chapman Award for improving justice
Cybergenetics Dr. Mark Perlin received the Paul H. Chapman award by the Foundation of the Improvement of Justice. The Foundation is a not-for-profit organization founded to improve local, state and federal systems of justice. Their mission is to recognize innovative and effective works or programs whose efforts have made positive influential differences in the United States criminal and civil judicial arenas.
The Foundation's national program is making six awards this year for innovations that have made a difference in American justice. Dr. Perlin was selected for his work in automating genotype interpretation to increase the speed, remove human bias, and surpass crime lab limitations in reliably processing evidence.
On September 23, Dr. Perlin will receive the Paul H. Chapman award at a banquet in Atlanta, Georgia. "Better technology can provide better justice," said Chief Scientist Perlin. "Computers can be more accurate and objective than human experts when analyzing complex scientific data."
Becca Byers
Cybergenetics

Communication Specialist

412.683.6462



Ask for a free

TrueAllele screening

of DNA case data.