Back to Newsroom
16-Jan-2020
TrueAllele handgun testing and the Jimmy Meders execution
Brunswick, GA
Did Jimmy Meders pull the trigger? Or was it the man who testified against him at trial? TrueAllele® analysis of the handgun could reveal the truth.
But these DNA answers remained hidden. On death row for thirty years, the Georgia inmate's execution by lethal injection was set for January 16, 2020.
On October 14, 1987, Jiffy Mart clerk Don Anderson was shot in the head and chest with a Dan Wesson .357 magnum revolver. The Brunswick robbers stole $38.
Buddies Bill Arnold and Greg Creel were never charged. Instead, they pinned the murder on Meders. The National Guard veteran had no prior criminal record; he has steadfastly maintained that Arnold was the actual killer.
At Meders' 1989 capital murder trial, jurors asked about fingerprints on the revolver. His accusers – Arnold, Creel (Arnold's good friend), and Randy Harris (Arnold's cousin, and Meders' boss) – said they never handled the gun. Yet other witnesses said they did.
Jurors asked whether police reports confirmed Meders' testimony that Arnold had used the handgun to shoot at a neighbor's truck. The police had reported shots. But the jurors were "deprived of answers that could have cast doubt on Meders' guilt."
Back in 1989, forensic DNA was too limited to uncover who handled the gun. Small amounts of mixed DNA, left by four or five people, were impossible to resolve at that time. But Cybergenetics' patented TrueAllele technology routinely unmixes such DNA mixtures, shedding scientific light on critical evidence.
On Monday, December 30, 2019, the Georgia Department of Corrections announced that Thursday, January 16, Jimmy Meders would be executed by lethal injection. The next day, Michael Admirand of the Southern Center for Human Rights (SCHR) filed a motion for a new trial and DNA testing.
Admirand and SCHR co-counsel Patrick Mulvaney asked Cybergenetics scientist Dr. Mark Perlin to testify about handgun DNA in the Meders case. Canceling prior commitments, Perlin flew back across the Atlantic Ocean to appear in Glynn County court on Wednesday, January 8, 2020.
The scientist testified that even after thirty years, DNA would still be on the gun. That TrueAllele testing had first been used in Georgia court two years before, and was ruled reliable one year later. How the computer had successfully resolved hundreds of handgun items, on DNA mixtures that typically contained four or five people.
He explained that such powerful DNA testing was not available at the time of trial. That the Georgia Bureau of Investigation had been using TrueAllele for two years, and so had Georgia prosecutors and defenders. How for two years he had taught Georgia prosecutors and forensic scientists about "probabilistic" genotyping of DNA mixtures.
Perlin said it would take at most six weeks to complete DNA testing. TrueAllele science could determine who had handled the gun, who had told the truth, and who had lied.
But the court agreed with the state, ruling that "overwhelming evidence" supported Meders' 1989 conviction. They didn't think "the requested DNA tests" would have changed the verdict. Meders would die, as scheduled, the following week.
Yet others believed that finding out the DNA truth before executing Jimmy Meders might be worthwhile. "We have a man who is about to lose his life in eight days, and we don't even know if he pulled the trigger," said defense lawyer Admirand. "The gun is downstairs. We could do [the DNA testing] in a matter of weeks."
The condemned Jimmy Meders requested his last meal – ten chicken strips, two bacon cheeseburgers, French fries, soda, and a pint of vanilla ice cream.
SCHR lawyers Admirand and Mulvaney petitioned the state parole board. They argued for clemency. Meders had no prior criminal record, the jury had been reluctant to impose the death penalty, and there were other mitigating factors.
On Thursday, January 16, 2020, just hours before his scheduled execution, the State Board of Pardons and Paroles commuted Jimmy Meders' death sentence "to a sentence of life without parole."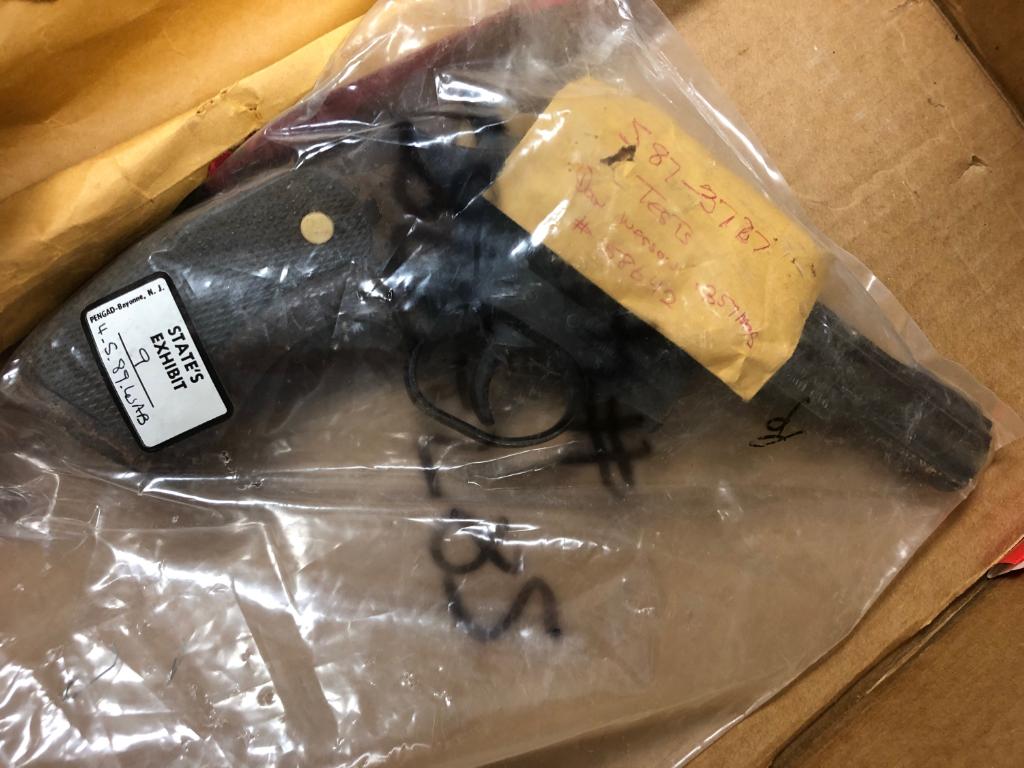 Links
Defendant's extraordinary motion for a new trial and for post-conviction DNA testing - Motion
Judge denies DNA test for Georgia inmate facing execution - Associated Press
Order commuting the sentence of death to a sentence of life without parole - Order
Back to top