Back to Newsroom
25-Apr-2016
TrueAllele helps free innocent Indiana man after 24 years in prison
Crown Point, IN
Darryl Pinkins spent 24 years in an Indiana prison for a crime he did not commit, but today walked out a free man. Cybergenetics TrueAllele® computer reanalysis of old DNA data proved that Pinkins and his two codefendants were innocent. Acceding to exculpatory TrueAllele science, Lake County Prosecutor Bernard Carter vacated Pinkins' conviction. Instead of hearing newly analyzed DNA evidence, the court released Pinkins from prison.
On a frigid December night in 1989, five men savagely gang-raped a motorist after bumping her car on highway I-65. Pinkins and two other innocent men were misidentified as her attackers through clothing stolen from their car and left in the victim's car. Pinkins was convicted of rape and criminal deviate conduct in 1991, and sentenced to 65 years in prison. The bump-and-rape crimes continued.
A 2001 DNA analysis of semen on the victim's jacket and sweater showed mixtures of two or more people. Each mixture had a clear 80%–90% major contributor that did not match the accused. However, the court ruled that these 2 unidentified DNA genotypes, plus the 3 accused, equaled the 5 perpetrators and so post-conviction relief was denied.
In 2014, Cybergenetics Dr. Mark Perlin re-examined the DNA data pro bono using TrueAllele technology. The request came from Indiana University Professor Frances Watson (Wrongful Conviction Clinic Director at McKinney Law School) who has worked with Pinkins since 1999, and Professor Greg Hampikian (Idaho Innocence Project Director at Boise State University) who got involved in 2006.
Subjective human interpretation is limited, statistically including suspects in the simplest of DNA mixtures. But artificial intelligence can transcend human limitations.
TrueAllele compared evidence with evidence to calculate exclusionary match statistics. The computer discovered new genotypes from 5%–10% minor contributors by jointly analyzing DNA mixture data. TrueAllele showed that three of the perpetrators were brothers. These powerful and unique TrueAllele capabilities found the victim and 5 unidentified genotypes in the semen and hair evidence. The defendants were not linked to the crime.
"So much more can be done with DNA to find the truth," said Dr. Perlin. "Flawed DNA analysis keeps innocents in jail and leaves victims without justice. It was tragic that failed DNA methods ignored the evidence, inflicting so much needless suffering on these men and their families for so many years."
Cybergenetics has shared their DNA information with the Indiana State Police to search the national CODIS database to find the true assailants. The exculpatory TrueAllele results will help exonerate co-defendant Roosevelt Glenn, who served 17 years in prison for a crime he did not commit. After 24 long years, exoneree Darryl Pinkins will see his 84 year-old mother and rejoin his family, now that TrueAllele has set him free.
News
Documents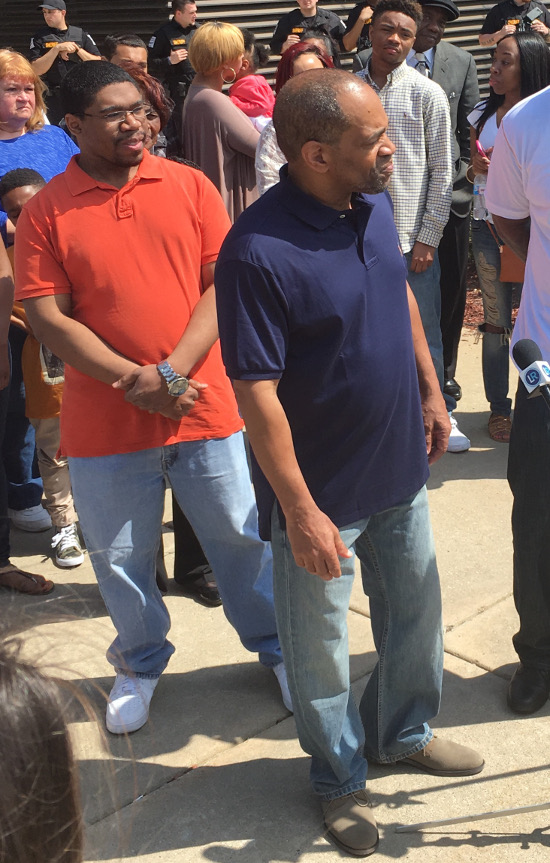 Back to top