Back to Newsroom
15-May-2013
Author Andrea Niapas and guest speakers discuss her new book about Dr. John Yelenic's murder and the TrueAllele DNA evidence
Pittsburgh, PA
Author Andrea Niapas discusses her new book about Pennsylvania state trooper Kevin Foley's slaying of Blairsville dentist John Yelenic. The landmark trial introduced computer interpretation of DNA mixture evidence. Guest speakers include prosecutors Anthony Krastek and William Stoycos, and DNA expert Dr. Mark W. Perlin. Refreshments will be served.
Death Needs Answers: The Cold-Blooded Murder of Dr. John Yelenic
Andrea Niapas
Grelin Press, New Kensington, PA, 2013
May 15, 2013
5 pm to 7 pm

Christine Frechard Gallery
5871 Forbes Avenue
Pittsburgh, PA 15217
(Squirrel Hill, between Shady and Murray)
Speakers:
Author Andrea Niapas
SDAG Anthony Krastek
SDAG William Stoycos
Dr. Mark W. Perlin
Books will be available for $10
Also available on Amazon.com
Download chapter on The Blairsville Slaying and the Dawn of DNA Computing.
See article about the author and her book in the Sunday Indiana Gazette on May 12th.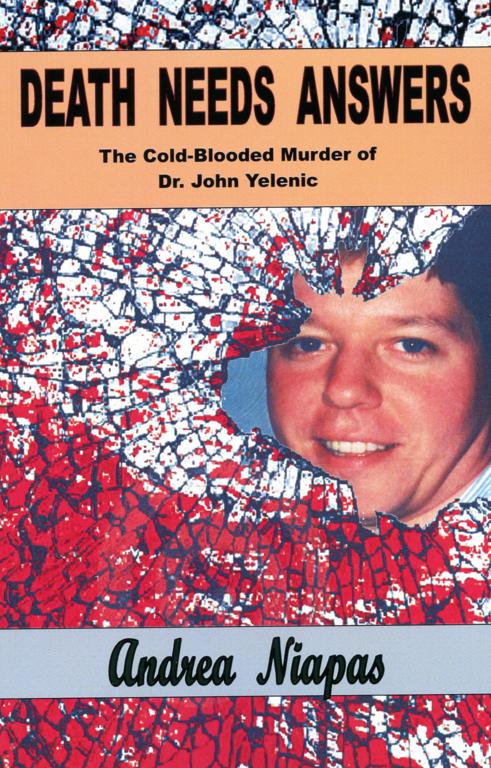 Back to top