Back to Newsroom
19-Jul-2019
New HBO documentary on 2011 strangling death of twelve-year-old Potsdam boy
New York, NY
On July 23 & 24, HBO will premiere "Who Killed Garrett Phillips?," a documentary on the strangling death of a twelve-year-old boy in Potsdam, NY. The story is told in two ninety-minute episodes using compelling police and courtroom footage.
A two-minute trailer raises questions about the arrest and trial of Clarkson University soccer coach Oral "Nick" Hillary.
A hundred guests watched a three-hour advance screening on July 16 in New York City at the Metrograph theater. While most already knew the case outcome, the audience tensed in suspense as the judge read the final verdict.
There was a discussion afterwards moderated by Jesse McKinley of The New York Times, who had reported on the case. The panelists were award-winning director Liz Garbus, defendant Nick Hillary, and his attorneys ManI Tafari, Lisa Marcoccia, Norman Siegel, and Earl Ward.
They discussed the role of race in the homicide investigation. Tafari said the case was about "a black man who took a left-turn in a white town." HBO shows that turn.
New York City's public defender DNA unit lawyers were acknowledged for their vital role. Attorneys Adnan Sultan (Innocence Project), Terri Rosenblatt (Legal Aid Society), Clinton Hughes (Brooklyn Defender Services), and Richard Torres (Queens Law Associates) rose to applause.
The panel was asked about the DNA under the boy's fingernails. Wouldn't that evidence have sealed Hillary's fate? For an expert explanation, Tafari handed the microphone to Cybergenetics scientist Dr. Mark Perlin, who was in the audience.
Dr. Perlin described how Pittsburgh-based Cybergenetics re-examined all 150 DNA evidence items – first for the police, then the prosecutors, and finally the defense. A quarter of a million dollars' worth of pro bono TrueAllele® supercomputer work showed no connection between Hillary and the crime scene.
A prosecution expert from New Zealand later used a new computer program to connect Hillary to the boy's fingernails. But his program gave different answers, depending how the operator could "pick and choose data," as the judge said.
The critical DNA evidence was written up in a 2018 Forensic Magazine article. Entitled "Suspect-centric bias in DNA mixture interpretation," Dr. Perlin explains in simple terms what happened in the Hillary case.
Cybergenetics unbiased TrueAllele system accurately interprets DNA mixture data for police, prosecutors, defense attorneys, and innocence groups. A free initial screening can show what the DNA evidence says.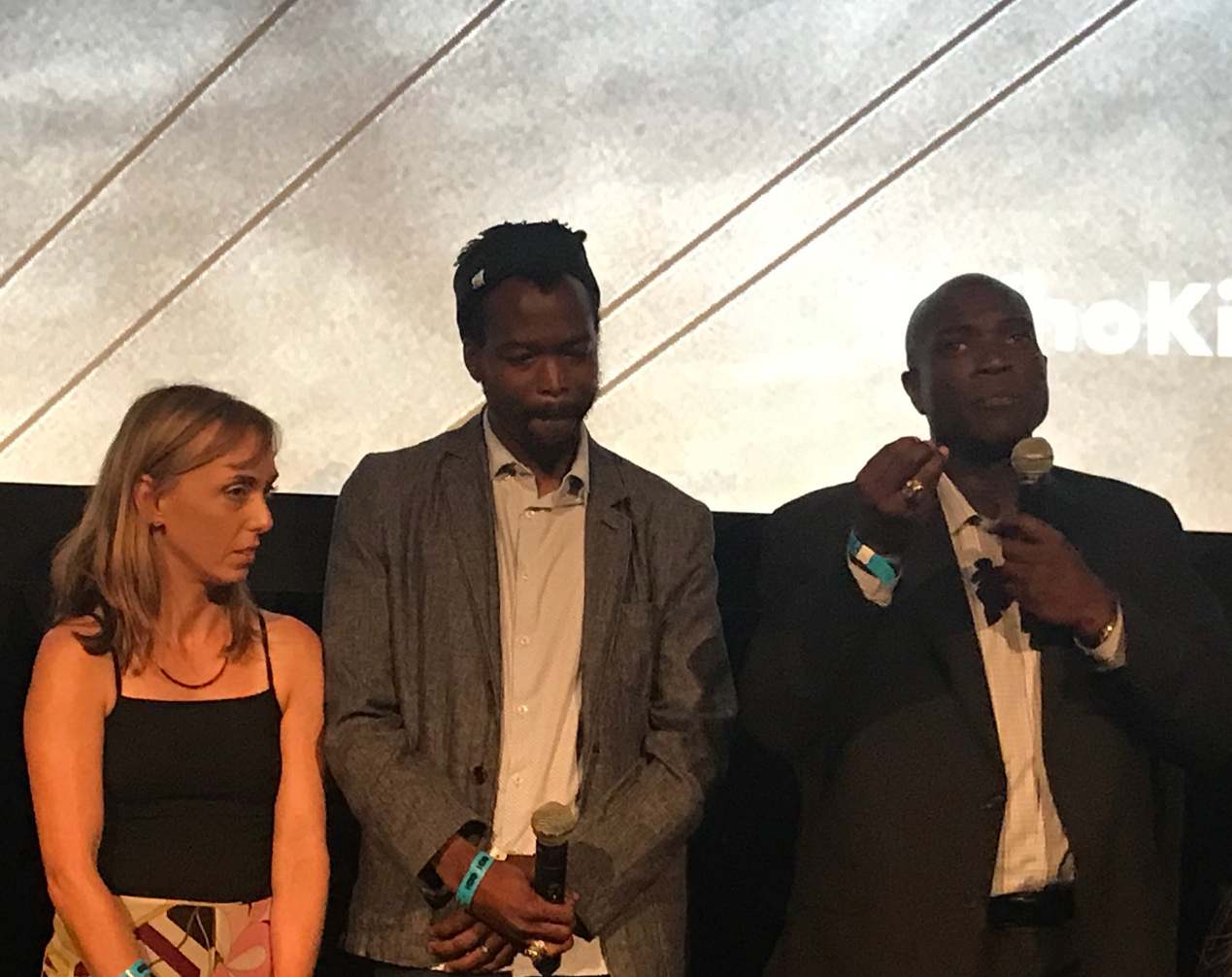 Links
Who Killed Garrett Phillips? - HBO - Official Promo
Suspect-centric bias in DNA mixture interpretation - Forensic Magazine - Article
Back to top