Back to Newsroom
14-Nov-2017
Diverse legal program packs the courtroom for modern DNA evidence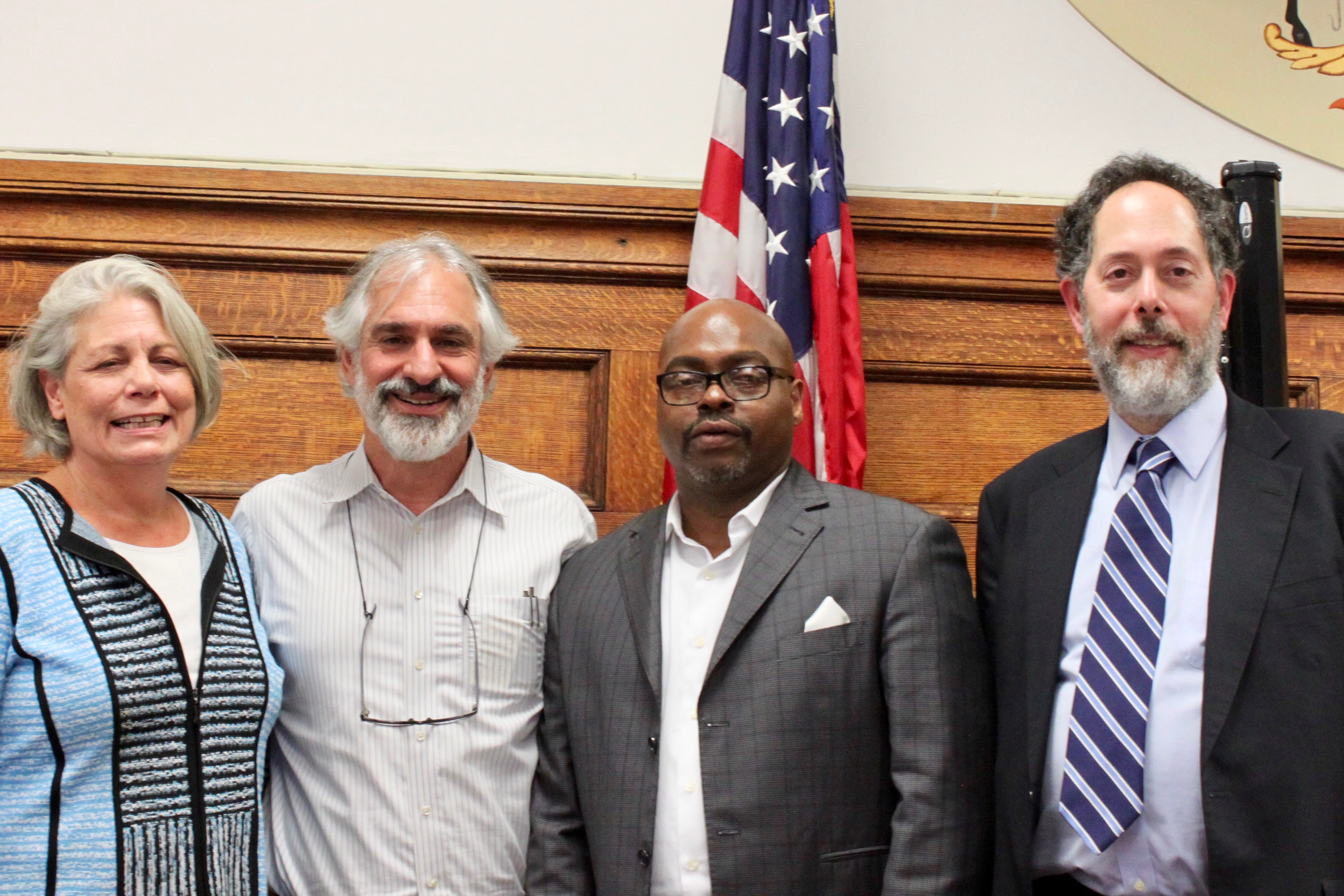 At the Friday November 3 CLE/CJE conference in Pittsburgh, PA, nationally known speakers presented diverse legal views. Over 200 people heard from prosecutors, defenders, judges and scientists about "Bringing Modern DNA Evidence into the Courtroom." The in-person and live-streaming attendees came from over a dozen states and Canada.
The Continuing Legal & Judicial Education program began with Supervising Deputy District Attorney Cynthia Zimmer. She spoke about violent California cases where TrueAllele® DNA analysis made a difference. Morning talks by New York City Legal Aid Society defender Clinton Hughes, and Indiana University McKinney Law Professor Frances Watson, discussed legal ethics and DNA evidence. Six speakers represented diverse legal and scientific perspectives. The conference concluded with a mock trial that taught how to present modern DNA results in court.
A highlight of the conference was TrueAllele exoneree Roosevelt Glenn's keynote talk. He thanked his innocence team (pictured above), and then related his horrific story. His wrongful conviction harmed him and his family -- mother, sister, children and grandchild. After 17 wrongful years in prison, a resilient Mr. Glenn hopes justice will improve through better science.
Dr. Mark Perlin presented the first Justice Award to Professor Watson for her pro bono efforts for Mr. Glenn and others. Prof. Watson said "I accept this for our team: for Roosevelt Glenn and his family, and these two scientists, Dr. Hampikian and Dr. Perlin. But for their work without pay, Roosevelt wouldn't be exonerated and [co-defendant] Mr. Pinkins would stil l be in prison. I'm very proud and very appreciative. Thank you very much." Justice Through Science™ sponsored the award.
Conference slides and handouts are now available, courtesy of the nonprofit Justice Through Science public charity. To visit the Materials page, please click the link.
The Justice Through Science mission is bringing better science into criminal justice through forensic education and public service. Contributions are fully tax deductible.
Back to top