Back to Bulletins
8-Dec-2017
Cybergenetics wins Business Times Forensic Innovation Award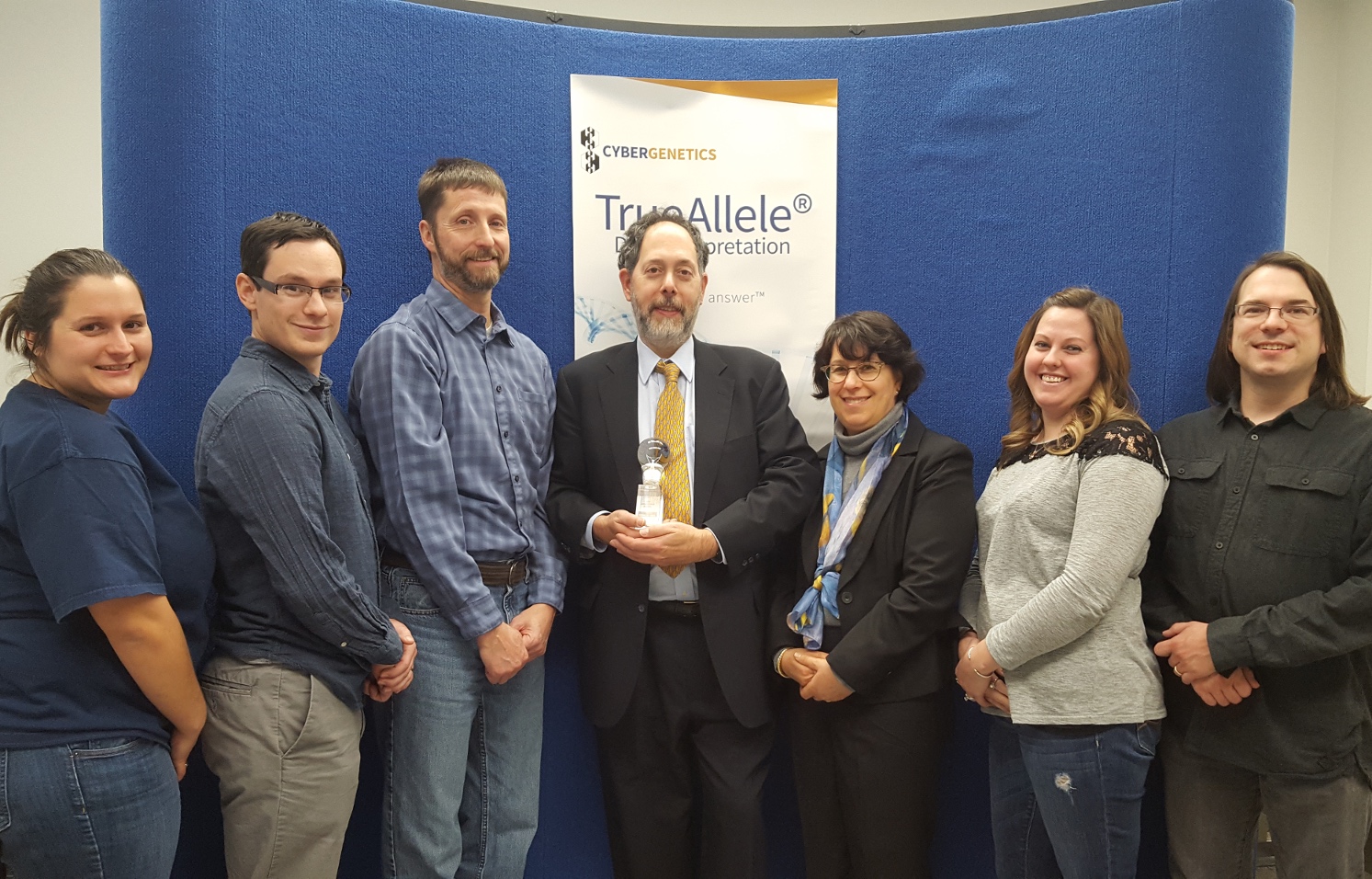 Cybergenetics won the Pittsburgh Business Times Innovation Award for Forensic Science. Drs. Mark Perlin and Ria David accepted the award for the company.
Cybergenetics posted Dr. Perlin's acceptance speech. The doctor thanked the Business Times and described DNA mixtures. He told how TrueAllele® has been used across the country, and for violent crimes in Allegheny County, "rescuing untapped DNA evidence for convictions and acquittals."
Perlin concluded, "Cops and kids are killed in our county by gun toting criminals. A powerful DNA database could help prevent these murders. Through DNA, TrueAllele can connect guns used in crime. Computers can catch shooters before they kill again. We hope our innovation will help cut the killing in our county."
---
CBS 48 Hours this Saturday Guilty Until Proven Innocent
Darryl Pinkins spent 24 years in prison, wrongfully convicted of a rape he did not commit. Codefendant Roosevelt Glenn served 17 wrongful years. The DNA evidence that would one day prove their innocence was improperly interpreted. Fifteen years later, TrueAllele found the truth in that DNA, and exonerated Pinkins and Glenn. Today these men are free, their reputations clear.
Saturday, December 9 at 10 pm (ET/PT), CBS broadcasts an updated encore of "Guilty Until Proven Innocent." Maureen Maher and 48 Hours investigate the evidence against Pinkins and Glenn, and how TrueAllele changed their fates forever. The show asks how two men can be convicted of a crime when excluded by DNA.
Back to top